Thesis project 2021
As a child coming from an immigrant family, I wrote my thesis on how many immigrants living in the United States find the need to Americanize and conform to western culture when they should embrace their identity and heritage. I thought of my culture and how the narrative of Chinese Americans are mainly assimilation or loss of cultural identity. I want to reflect on what we learn from our history, remember the traditions that our family celebrates and share it with future generations.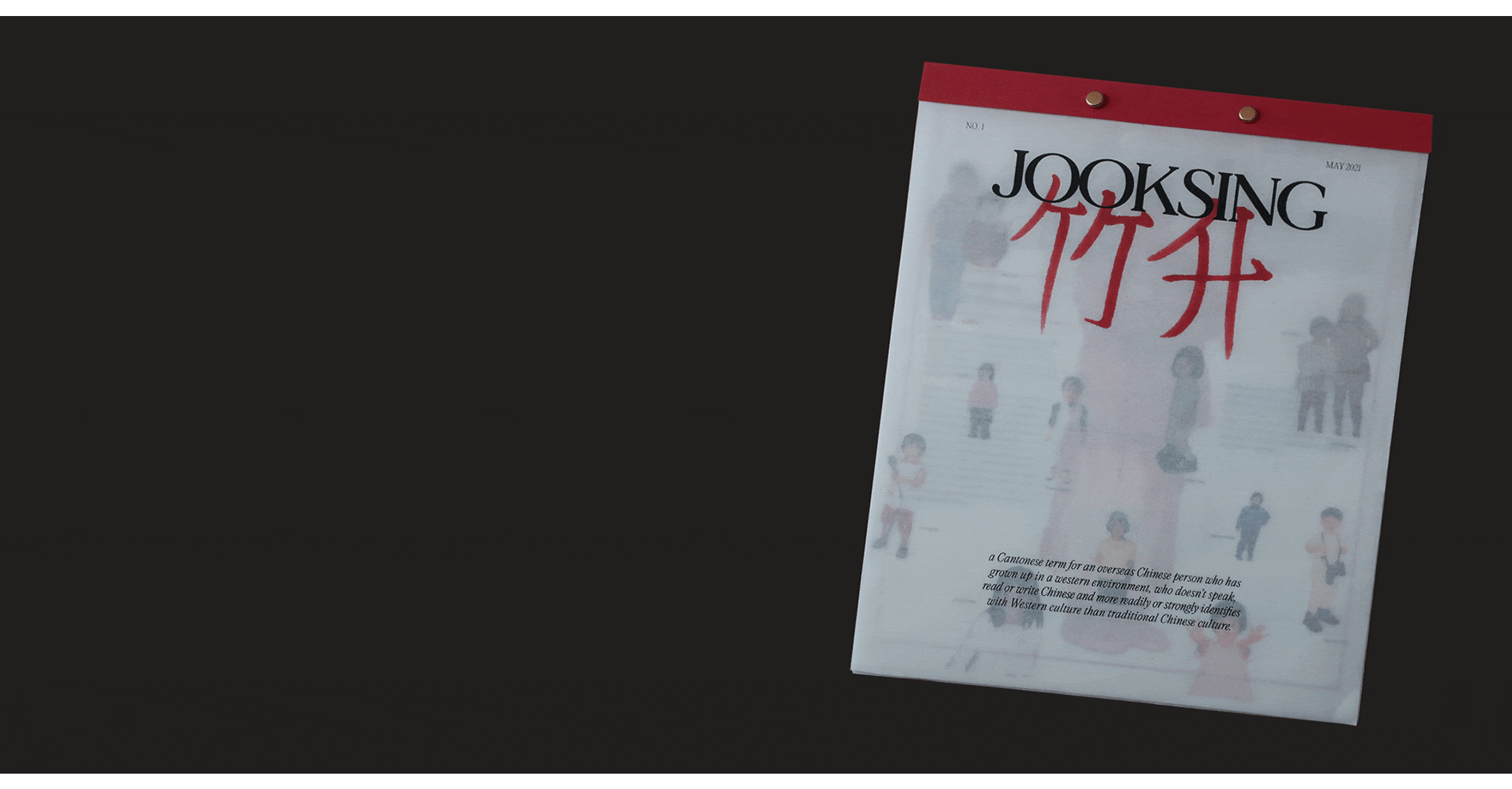 Jooksing (pronounced juk sing) is a Cantonese term for an overseas Chinese person who has grown up in a western environment, who doesn't speak, read or write Chinese. The title is inspired by what my family called my siblings and I growing up, to mock how we're not fully Chinese because we grew up with western influences.
On the walls of every traditional Chinese household is a Chinese lunar year calendar. The paper that is printed in the calendars are thin and fragile. I decided to choose this medium because it makes you want to preserve and hold onto these pages, just like the Chinese-American history and traditions.
A lot of the content in the zine is inspired by my experience growing up; things I did and how I felt, which resonates with a lot of Chinese Americans growing up.
︎(click and drag to move)